BY Mozart Liu @ August 25, 2022
Earlier, MOTI and Vaporesso teamed up and launched a pod mod system with the ultimate vaping experience, the Moti X Mini. This is the best closed electronic cigarette product that won the Dubai World Vape Show 2022 Exhibition. According to the latest news, the MOTI team is about to launch an upgraded version of this device, the Moti X. This is a product that has been improved in all aspects. The biggest highlight is that it has multiple built-in vaping programs. Allows the user to easily enjoy the vaping settings already set as soon as they are in hand.
It is reported that this is an electronic cigarette with fashionable connotations.
1. Easy to carry
The body is compact, and it doesn't feel pressure to put it in the pocket. Of course, users like to hang such a high-tech product around their necks. The pod is compatible with the MOTI X Mini.
2. 4 preset modes, direct access with one-click
Comes with 4 preset modes modulated according to the user's favorite mode. The preset mode is that you can select a mode you like after locking the power adjustment button when it is turned on. Of course, if these 4 preset modes with power and voltage well fixed can not meet your expectation, then you can try Custom Mode. This function allows you to freely adjust the power and voltage to your desire to achieve a high-end experience of the Pod Mod system.
3. Save money or time, you decide.
MOTI X has two forms of cartridges, one is closed and the other is refillable. Users who like convenience and hassle-free can choose closed pods. Of course, users who like DIY choose refillable pods, because this can bring them great convenience. When filling with e-liquid, you only need to open the silicone cover at the bottom of the Pod to achieve an uninterrupted vaping experience.
4. Multifunctional screen, Important information at a glance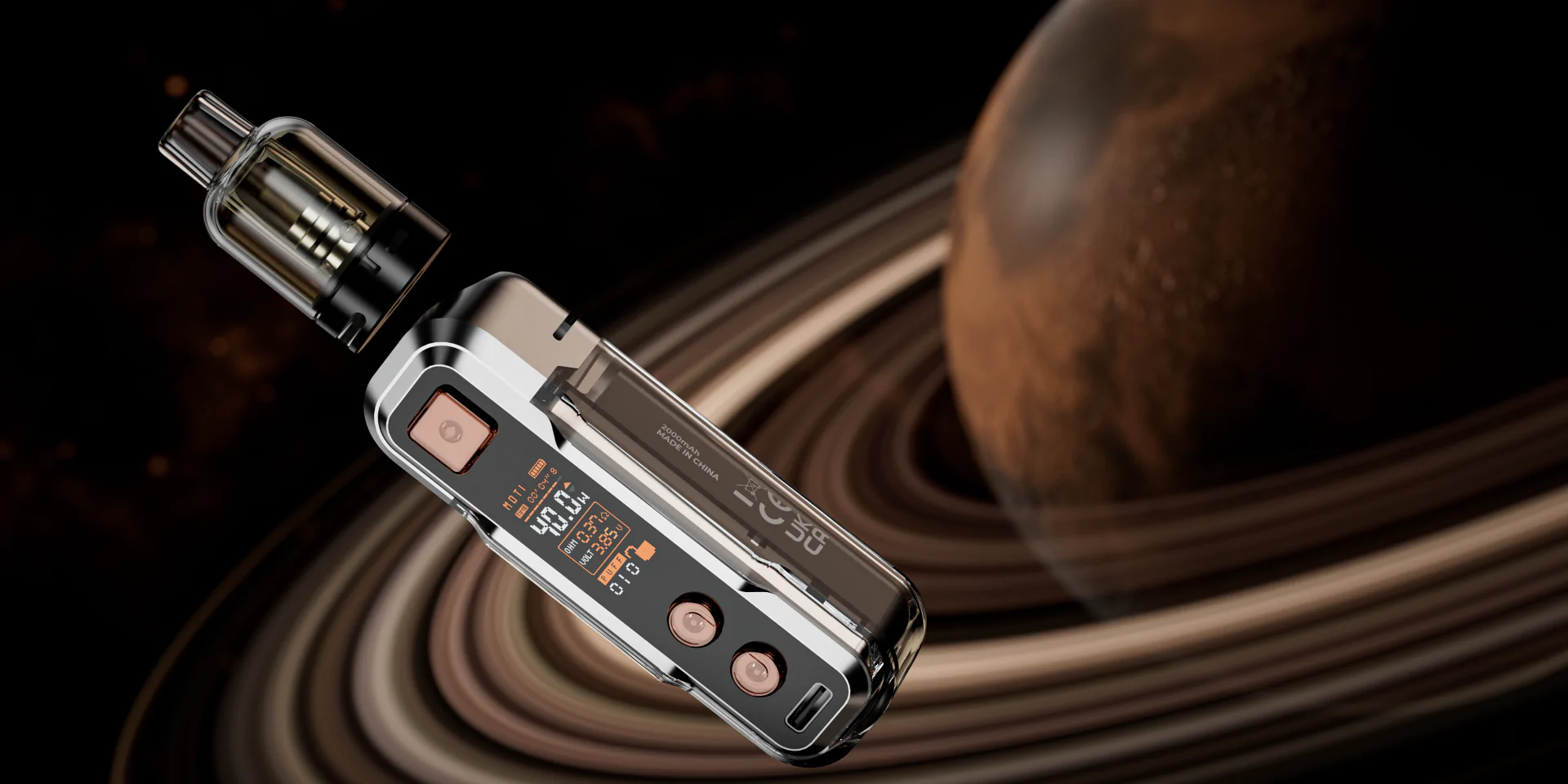 MOTI X has a 0.96" screen, and important information about the device can be displayed from the screen, such as voltage, the voltage of MOTI X can reach as high as 40 watts. You can also check the voltage, and the number of ports, and change the preset/self-setting mode. Of course, there is battery information, breathing lights, and other functions.
5. Large rechargeable battery for a week of worry-free travel
MOTI X has a built-in 2000mAh rechargeable battery, allowing users to travel without a charger. Equipped with a Type C charging port, making it easy to access for charging as many electronic devices are using the same charging solution. To better cope with this long-lasting and powerful battery, the MOTI X uses the new generation of mesh coil, allowing more even heating and more cloud production.
Besides all these, the MOTI X is a Pod Mod vape device with stepless airflow control and comes with different device colors, user can freely make their choice. MOTI X is a device for personal advanced vaping.
Read More